A Therapist in Orange County Can Help Women with Postpartum Depression
A change in mood during the postpartum period or after the baby is born is otherwise known as the "baby blues". During this period, the mother starts having feelings of fatigue, unhappiness, and worry. Generally, this is a normal occurrence with about 70 percent of all new mothers.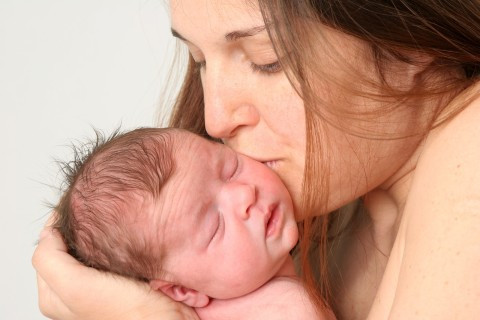 However, according to the American Psychiatric Association, 9 to 16 percent of new mothers suffer from a more serious condition of the blues, called postpartum depression. This is a major type of depression that can quickly escalate and become much worse when ignored. Thankfully, new mothers suffering from postpartum depression can turn to a therapist for professional help.
Signs of Postpartum Depression
There are several distinct symptoms to watch out for when it comes to postpartum depression including fatigue, change in appetite, sleep disturbance, suicidal thoughts, sad mood, feelings of guilt or incompetence, fatigue, loss of interest in usual activities, poor concentration, tearfulness, and anxiety. These symptoms usually start to show in the first few weeks after delivery, but they can manifest at any point following childbirth. It is important to take these symptoms seriously when they occur, especially if you experience it more than once, and to seek treatment as soon as possible.
Psychiatric Treatment and Therapy
Two of the most recommended treatments for postpartum depression are therapy and psychiatric medication. Before these are administered, however, a doctor would first eliminate other probable medical causes of the depression, like anemia or thyroid dysfunction. You will undergo physical tests and lab tests, as well as an examination of your medical history.
Antidepressant medication can address the problems brought by this condition. A doctor will assess your history to of response to antidepressant drugs and your side effect profile in order to choose the best medication and the proper dosage. In some cases where women choose not to take medication due to breastfeeding, therapy is a more viable treatment option. A trusted Orange County therapist can recommend several types of therapy and non-pharmacological interventions depending on the state of postpartum depression. For instance, mild to moderate cases can benefit from psychotherapy or interpersonal therapy.
Your mental wellbeing as a mother is important not only for you but to your newborn and family as well. Get the help you need from practices that provide specialized care to women who suffer from perinatal issues like Superior Psychiatric Services.
Sources:
Postpartum Depression, American Psychiatric Association
Postpartum Psychiatric Disorders, Center for Women's Mental Health
Latest posts by Alexis Meshi, MD, Psychiatrist (see all)